Edizioni Bette
Elisa Malvoni
C'è un sacco di spazio sul fondo
Reportage poetico del piccolo
a cura di Jessica Lusa
"C'è un sacco di spazio sul fondo" prende spunto dall'asserzione con cui il fisico Richard Feynman illustrava le opportunità dell'indagine della materia su scala nanometrica: "There's a plenty of room at the bottom".
Fin dall'inizio della pandemia, i nostri spazi sono andati restringendosi e l'indagine privata si è soffermata sui piccoli dettagli di noi stessi e dei nostri ambienti; la linea dell'orizzonte si è avvicinata e la prospettiva si è risolta tra le mura domestiche. All'interno di queste, il punto di osservazione dell'autrice si è mosso su zampe di gatto tra i bacari di Vene- zia o è scivolato nell'acqua dei canali; dal San Lorenzo ha contemplato la vegetazione tardo-invernale di Montréal, dalla Garonna ha visto le piazze di Bordeaux, dal fiume di montagna il passaggio delle greggi.
Pagina dopo pagina, l'autrice diventa la reporter "del piccolo ma non del poco", abbandona l'esigenza lirica di molta poesia, registra e scrive la cronaca dei giorni delle chiusure affinché ciascuno di essi valga un ricordo.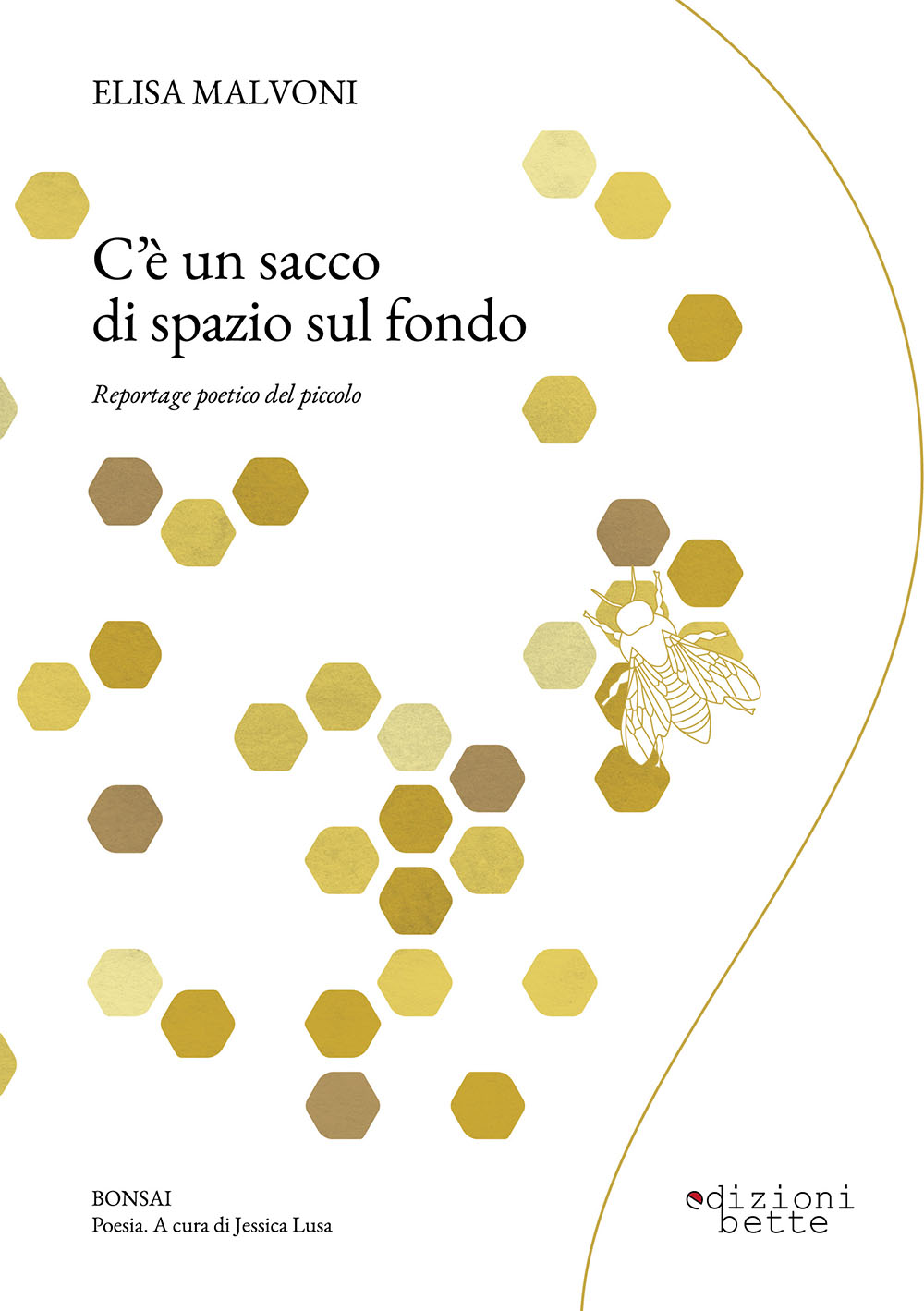 titolo

C'è un sacco di spazio sul fondo

sottotitolo

Reportage poetico del piccolo

autore

Elisa Malvoni

curatore

Jessica Lusa

collana

Poesia

anno

2022

isbn

9791280564054

formato

cm 14,8x21

pagine

92

prezzo

euro 12,00

lingua

Italiano

Vai al libro